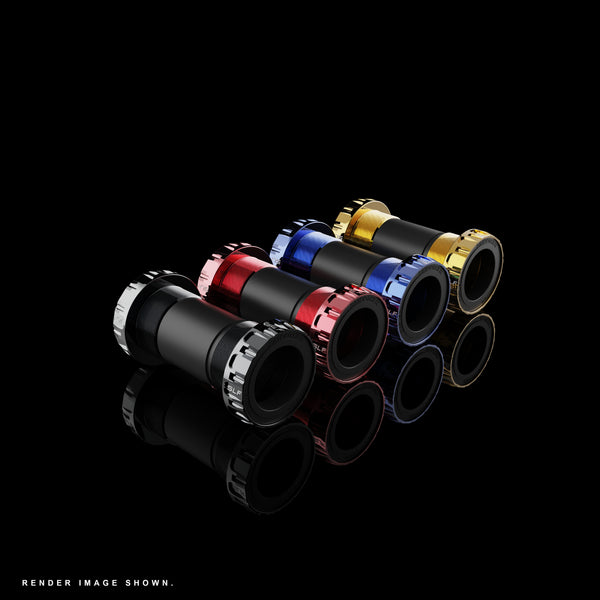 Using unparalleled craftsmanship in each unit, our EVO Bottom Brackets are ready to be the "go to" choice for OEM's and consumers alike!
 

Selecting only the finest Japanese steel races, coatings that provide increased performance and durability, ceramic balls that are produced in the USA, custom molded bearing seals and spacers, as well as the attention to detail it takes when hand assembling each ball of each bearing is what makes our EVO Bottom Brackets standout from all our competitors.
* For T45 threaded shells x 82.5mm width frames
* Our EVO T45 DUB installs using a Park Tool...
Proud to say that every EVO Bottom Bracket bearing is hand assembled in Pawnee, Illinois.